How Much to Charge for Eyelash Extensions
October 7, 2019 by The Lash Professional.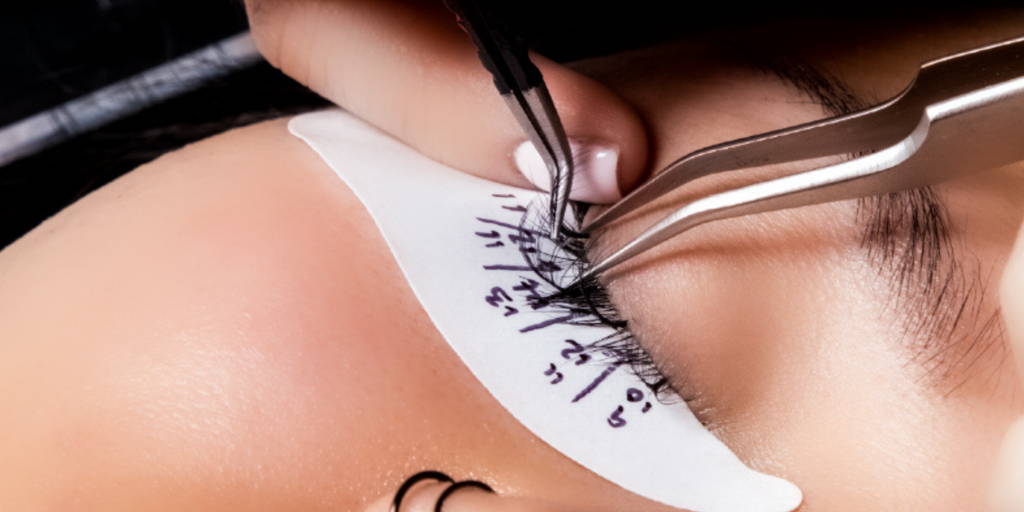 First things first lash babes, let's talk about the value of the art of lashing. Hint: It's priceless.
You're changing the lives of women around the world by helping them feel beautiful, inside and out. You can't put a price on that!
But, you can and should put a price on the services you provide.
Now then, let's talk about the cost of those services. Before you look at lash extension costs and the prices of your services, look at the value of your service.
You have invested time, energy, and money into your lashing art. Base how much to charge for eyelash extensions on the resources you've invested.
To explain, things like your time and energy are resources you will never get back (and that's not a bad thing!). However, if you determine how much to charge for eyelash extensions the right way, your spent money will come back to you (tenfold!).
In the end, never forget the value of what you give or the importance of what you get back. In lashing, you give and get gratification, sisterhood, joy, and so much more!
How Much to Charge for Eyelash Extensions: Factors to Consider
First, take a look at your education and experience. Are you licensed for eyelash extensions? Are you certified? Do you have specialty certifications for volume or mega volume eyelash extensions?

Asking yourself all these questions may feel silly at first, but trust me, it has an impact.
So, if you've gotten your license and certification, then show it off! Clients who are confident in your skills and experience are more willing to pay a pretty penny for killer lashes!
If you don't have a license or certifications, think about getting them! Having proof that shows how well you know your stuff may be the thing that boosts your business numbers. Plus, a little more education has never hurt anyone!
Consider your lashing education and experience to determine appropriate prices. Also, keep in mind that you'll need to adjust your prices as you gain more experience and knowledge.
All in all, know your worth and charge accordingly! Don't sell yourself short, but also don't oversell your level of experience and knowledge.
---
Are you interested in improving your net worth? Gain industry knowledge from The Lash Professional. The Lash Professional offers some of the most remarkable and affordable lash education programs.
---
The next thing you will want to assess is the demographics in your area. In other words: where are you lashing?
The area that you're lashing in will tell you about the demographic you're serving! How does that work, though?
Well, take a look at the map featured above. The darker states on this map have a higher cost of living. Where the cost of living increases, the price of everything increases.
This map is just a general idea of what states have a high cost of living and vice versa. Thus, you should pay close attention to the cost of living in the state you live in!
You will also want to take this research a step further and look at specific details of the area you're in. You need to know if you're lashing in a highly-populated area with lots of lash salons. Why? With plenty of competition, that means to price your services competitively.
However, if you are lashing in a smaller area with no lash salons, your prices change. In fact, you may be able to charge more for services depending on local demand.
All in all, you want to check out other salons in your area if there are any. Then, price lash extensions on your menu accordingly.
While there are no magic numbers to base your lash prices on, I can give you some examples to check out.

Let's look at what salons charge near our headquarters in Scottsdale, Arizona.
First off, The Lash Professional has a partnered salon, The Lash and Sugar Company. This salon is located right in the heart of Scottsdale!
While reading this, keep the following in mind. Arizona is in the realm of "Moderate Salon Prices." Scottsdale, in particular, is an area with quite a few salons and high demand for lashes!
Now, let's take a look at The Lash and Sugar Company prices. For starters, full sets range from $100-$175 (depending on fullness and style). Removals are $35, and fills range from $30-$75 (depending on the required time).
Now that you have an idea of some prices in the Scottsdale area let's look a little further out. Flagstaff, in northern Arizona, is a much smaller town with fewer salons—and even fewer that offer eyelash extensions—but the demand for lashes is still high!
An artist in Flagstaff could charge $150-$225 for a full set of lashes. But, that artist would want to do a trial run and see how these prices work to make sure this pricing is right for that area.
Price Your Way to Success
Knowing how much to charge for eyelash extensions can be tricky. But, if you consider what we've talked about today, pricing will be smooth sailing! There is no set in stone numbers for prices because of how much prices can (and should) fluctuate.

Just like any other industry, when the lashing industry changes, so will your prices. There's no problem with going with the flow when it comes to pricing! Remember to charge appropriately, lash babes.
Most of all, always remember the value of what we do in lashing. That's something that will never change. Never undervalue your art and never underestimate the payoff!