Retail Products for your Lash Salon
October 10, 2019 by The Lash Professional.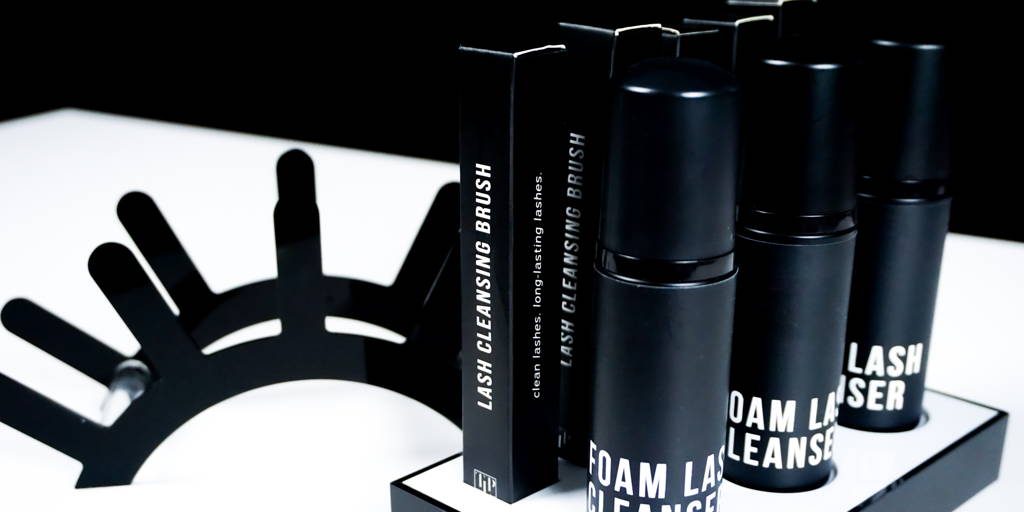 Look at you, lash boss! If you're reading this, you probably have your own salon, or you're thinking of opening one. Makin' money moves! You likely have an image in your head of exactly what you want your salon to look like, right down to the retail products on the shelves. What brand do you see? Do you see products you have in your own home? We're going to talk today about how to choose lash retail products for your salon.
Retail Products You Know & Love
My biggest piece of advice for you is to
only
sell products that you have personally tested and would use. Clients can smell sales-y bullsh*t and the last thing you want is for someone to call you out or ask you a question you can't answer. Research and test products before you ask someone else to pay for them. Speaking of research, make sure you look at ingredients. Consider having options for clients with allergies or sensitivities. Act like the expert your clients expect and need you to be!
Branding of Retail Products
Is your salon a
sparkly, flirty oasis
? Maybe it's
bad a*s and edgy
. Should the retail products you choose match your own branding? Not necessarily, but it's definitely something to think about. The most important thing is advertising quality products that will benefit your clients, so I think this one is more of a bonus. Who doesn't love consistency?
In most circumstances, you get what you pay for. I believe this is true in the majority of the beauty industry. That being said, you don't want to break your clients' banks. Consider the prices of the products you're choosing to sell to your clients, with your clients in mind. If you run a super high-end salon, you can afford to sell more expensive products, and your clients can more likely afford to purchase from you.
Pro Tip: Education, education, education! If your clients are concerned or put off by the price of a product or service, explain to them why something costs what it costs and how it will ultimately benefit them. However, don't pressure them to buy anything that they don't want. :)
Demand for Retail Products
Listen to your clients' needs! You are with these babes for hours in the day. Talk to them and see what kind of products they would be happy to purchase from you, or what they lack in their current routines that you could provide. Are they having lash growth problems? Look into buying a lash serum. Do they want something guaranteed lash-safe to wash with? Stock up your salon with a lash cleanser.
This is another bonus, but people
love
to rep brands that they use or enjoy. Make your brand one of those. Have a cute a*s logo? Put it on
a shirt or a PopSocket
. Maybe have some stickers made for your brand that you give to clients for free at the end of each service! This ensures they go home with something cute (other than their bomb lashes), and it'll get you some additional exposure.
That's all I have for you today, babes!
XX, Cam