Kentucky Eyelash Extension Certification Requirements
November 18, 2022 by The Lash Professional.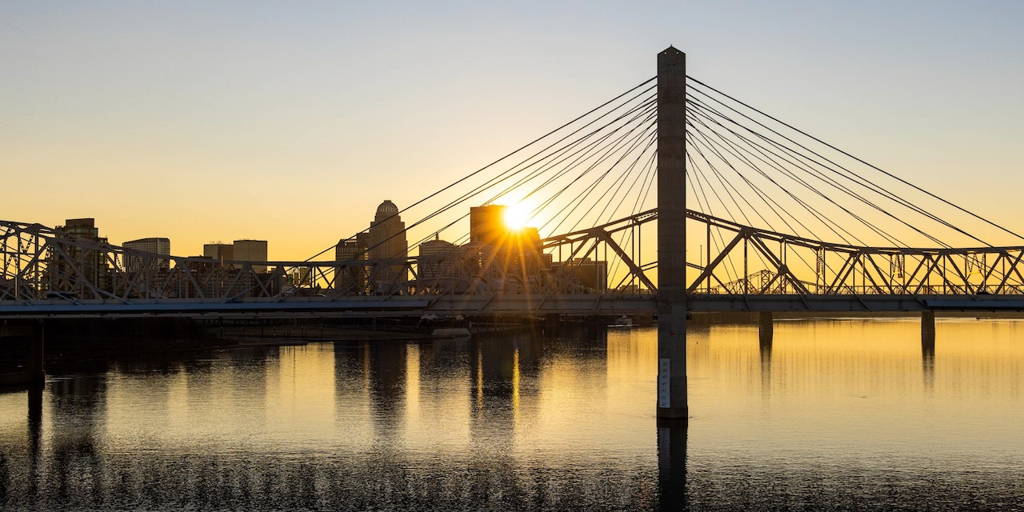 If you want long, luscious lashes, it is essential that you find a qualified professional to apply your eyelash extensions. Poor application can lead to eye damage and a negative experience overall. If you're thinking of becoming an eyelash technician yourself, make sure you understand the state requirements for licensure first.
Kentucky offers a variety of options for certification, training, and education. In this article, we will talk about the specific requirements for certification in Kentucky and any specifics to know about the process and training.
Why Get Certified As a Lash Extension Artist in Kentucky?
As we mentioned, eyelash extensions are a delicate service. They must be applied correctly to avoid damaging the natural lashes or causing any irritation to the eyes. Therefore, it is important that lash artists be properly trained and licensed to provide this service.
In Kentucky, there are no specific laws or regulations regarding eyelash extensions. However, most salons and spas will require that their employees be licensed cosmetologists, estheticians, or eyelash extension artists. This is to ensure that their employees are properly trained and qualified to provide eyelash extension services.
The Lash Professional offers certification courses that are specific to eyelash extensions. These courses will teach you everything you need to know about eyelash extensions, from the different types of lash extensions available to the proper application techniques. Once you complete the course and pass the final exam, you will receive a certificate that you can show to your potential employers.
Eyelash Extension Certification Requirements Kentucky
As mentioned, eyelash technicians in Kentucky will need to have a cosmetology permit issued by the Kentucky Board of Cosmetologists (KBC). The requirements to avail a cosmetology license include 1,500 hours of completion of a cosmetology course and 12th-grade education. Once you have completed your 1500 hours, you can apply for a cosmetology license by filling out the necessary examination application. You will need to pass both a written and practical exam.
You also need to undergo additional sanitation training to provide eyelash extension services. The board office requires submission of the completed permit application, a copy of your current government photo ID and passport photo, as well as the completion of an infection control course. Keep in mind that the Board will not accept an Infection Control Course certification if it is over one year old. The Kentucky law also requires that certified lash experts work in a facility that is licensed by the KBC.
The Lash Professional is an accredited institution that offers eyelash extension courses.
Which Courses Are Right For You?
The Lash Professional offers a variety of courses to help you get started in the eyelash extension industry. We offer both beginner and advanced courses, as well as courses specifically for those who want to learn how to apply volume eyelash extensions.
If you are just starting out, we recommend taking our Classic Eyelash Extension Course. This course will teach you the basics of eyelash extensions, including how to select the right type of lash extension for your client, how to properly prep the lashes, and how to apply the extensions. You will also learn about the different products available and how to troubleshoot common problems.
Once you have completed the Classic Course, you can move on to our Volume Eyelash or Mega Volume Lash Extension Courses. You can then take your skills to the next level with Lash Mapping, Lash Lifting, and Brow Lamination. These courses may be available both online and in-person, so you can choose the format that works best for you.
Become a Lash Expert With The Lash Professional
You can take the lash certification classes online at your own pace or in person at any of our live training locations. Once you've completed the program, you'll be able to apply for your eyelash extension certification. Before you know it, you'll be just one step closer to becoming a certified eyelash extension artist!
So what are you waiting for? Sign up for The Lash Professional's online lash courses to get the best training around! If you're new to the eyelash extensions world, our classic and volume training program is a great place to start.
Check out our training program offerings and find a course near you! Or, take our eyelash extension courses online from the comfort of your own home.
Become a certified eyelash professional today!