Lash Extension Marketing Ideas to Get More Clients
April 16, 2018 by The Lash Professional.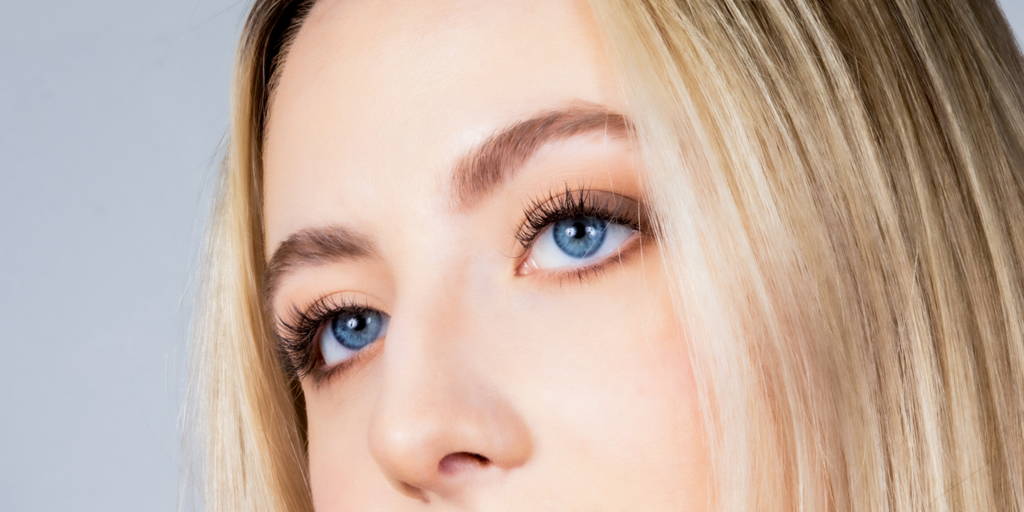 Marketing is an overwhelming concept that has the ability to draw in clientele or leave potential clients searching for a new lash artist. But what is marketing, really?
Marketing is the process in which you advertise your services to educate current customers and potential customers on why they should choose you over your competitors. Learning to master marketing can be incredibly beneficial. Keep reading for some lash extension advertising and marketing ideas to get more clients!
Being in the beauty industry for so long has given me the opportunity to see how marketing has evolved over the years. But through the evolution of marketing, the end goal has always stayed the same — get more clients! There are so many effective ways to do this without becoming that crazy person hammering their prices into everyone's face (yes, we all have at least one of those crazies on Facebook). Being over-aggressive about your business or service will likely have the opposite effect of what you want.
No matter how you choose to market, remember this: The goal is to educate clients on your service and yourself. From there, the client has to decide if your lash skills are a good match for their lash needs.
Traditional Marketing Tactics to Adopt
Many people are quick to turn their nose up at traditional tactics, which is what makes them so valuable. Not everyone is utilizing them! There is a reason, though, that they are still around. Traditional marketing tactics are effective. Below are a few of our favorite eyelash extension advertisement and marketing ideas to grow your clientele.
Create a client referral program
Yes, this works! Referral programs generate the best form of marketing — word-of-mouth! Give your clients an incentive to share their experience at your salon. Offer something like an eyelash extension promotion of 15% off their next service when a new client mentions their name. People are more likely to use a service or product if it was recommended to them by a trusted source, such as their BFF! It will go a long way with clients and potential clients.
Building partnerships with other local business owners and cross-promoting each other's services is huge, especially in the beauty industry. I once did a trade (meaning an exchange of services as opposed to payment) with a local hairstylist. We shared business cards and since have been referring clients to one another. Our partnership has been an effective form of eyelash extension advertisement that has led to new lash clients!
Consider a direct mailing campaign
This technique might seem incredibly outdated, but it puts your business' name directly into the hands of potential clients! Though digital marketing may seem more up-to-date, people can so easily scroll past your Instagram post, delete your email, or navigate away from your carefully curated eyelash extension ad. However, they can't scroll away from their physical eyelash extension marketing materials! Even if they set it aside in their "Junk" mail pile, they're more likely to remember your brand's name the next time they're in the market for some stunning new lash extensions.
Promote Your Hygienic Practices
You may not think promoting your hygienic safety practices is much of a marketing strategy, but in a world that was rocked by COVID-19, proper hygiene can make all the difference. Clients will feel more comfortable with a lash artist who is making a conscious effort to keep their workstations clean and use sanitized tools to create their glamorous lash looks. When promoting your business, eyelash extension advertisements that include a short snippet about how you're keeping your studio clean can lead to an increase in business.
When a client comes in, consider offering them product samples, such as mini eyelash extension safe mascara wands. Not only will they enjoy trying out new products from a lash professional they trust, but it may encourage them to return and invest in more products. Once they see how high quality and useful your products are, they'll definitely want more!
Digitally Promote Your Lash Business
Put a modern twist on your marketing campaigns with digital techniques that you can take advantage of!

The benefit of promoting your lash business on the internet is the wide reach of the demographic. The internet is accessible to everyone, which means your business and information will be too! Here are a few ways to get that process started:
Create a Google My Business account. This is a guaranteed way to ensure your listing shows up on Google Maps! This will allow people who search "lashes" in your area to find your business.
Design an engaging website. Include pages for each of your products with unique and attention-grabbing descriptions. Describe your services, link to your social media platforms, and explain why your business is the one to choose. When potential clients search for eyelash extension gurus, your site is the place to be!
Try eyelash extension advertising on social media. Use posts and demo videos or before and after images to show off your fantastic work! I would highly suggest creating a professional page on each social network and using that as a platform for marketing. Social media is also a great place to interact with potential clients through comments, live videos, and Q&As.
Boost your business with online contests. Who doesn't love winning free stuff?! Raffles and giveaway contests work best! Consider offering free product samples in your contest prizes to get clients coming back for more.
Start a blog! Potential clients searching for a new lash artist want a knowledgeable boss babe to create their next glamorous lash look. What better way to flaunt your skills than with a blog all about lashing? A quick Google search can lead a client right to your page and have them booking an appointment for the next week!
Using these broad suggestions, you have the freedom to be creative with social media and contests, so get to work, babes!
Unique Ways to Gain Eyelash Extension Clients
Create a way to market your business that is unique to you! This is sure to make you stand out in the lash world. Try something like hosting an event or party at your salon. Current clients will likely bring friends along to the event who will join your clientele list.

Additional unique eyelash extension promotion ideas would be to find ways to volunteer or donate your services. This is a great opportunity for PR! PR or public relations is the process of spreading awareness of an organization or business to the public. The main objective of PR is to allow potential clientele to have a positive or favorable opinion of your business. Maintaining positive PR will immediately boost your clientele, allowing you to spend more time giving your clients beautiful lashes and less time focusing on marketing strategies!
There are oh-so-many eyelash extension advertisement and marketing ideas for your business. Do tons of research on marketing and always remember: The goal is to educate clients on your service and yourself! Let your services and products do all the talking and you'll be pulling in clients left and right.
If you are just starting your lash business, we offer an eyelash extension business course to help you build your business!
Want more helpful resources to improve your business? Read on!