How To Become A Certified Eyelash Extension Technician In Any State
Oct 12, 2022 by The Lash Professional.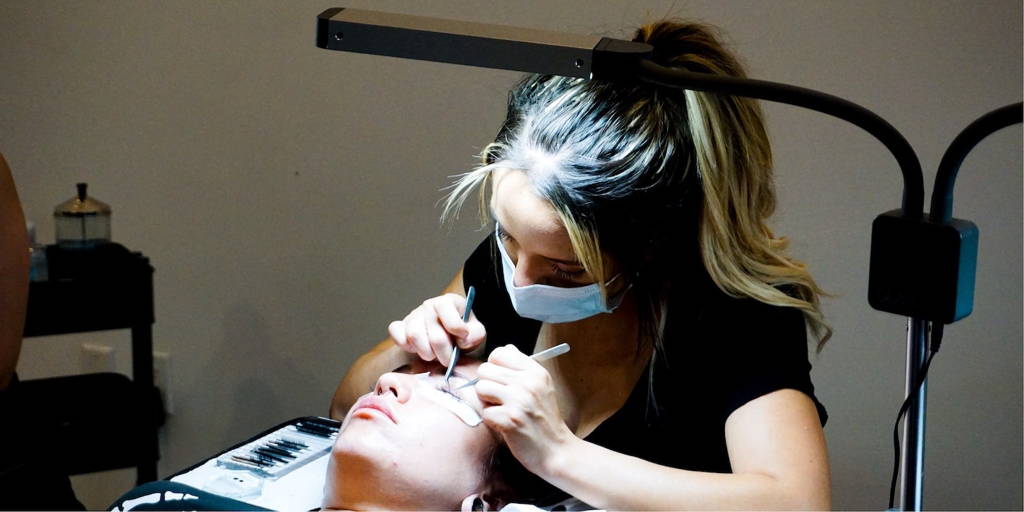 As the popularity of eyelash extensions continues to grow, so does the demand for certified technicians. If you're considering becoming a certified eyelash extension technician, this guide will outline the specific requirements you'll need to be qualified for certification in your state.

What Does Having an Eyelash Extension Technician Certification Mean?
Having an eyelash extension technician certification means that you have completed the necessary training and education to be qualified to apply eyelash extensions. Certified technicians must adhere to a strict code of conduct and maintain their certification through continuing education.

Why Should I Become a Certified Eyelash Extension Technician?
There are many reasons why you should become a certified eyelash extension technician. Certified technicians are in high demand and often earn higher wages than uncertified technicians. In addition, being certified shows your commitment to the industry and to providing high-quality services to your clients.
In most states, being a certified eyelash extension technician is a requirement because it protects both the technician and the client. Many states have specific regulations surrounding eyelash extensions, and only certified technicians are allowed to apply them.
Eyelash Technician Certification Requirements Per State
While the majority of states have similar requirements for certification, there are a few that stand out with unique requirements.
California: Only licensed cosmetologists or estheticians should be applying lashes in California. Make sure your technician is licensed by the California State Board of Barbering and Cosmetology.
Oregon: To perform eyelash services, including eyelash extensions, in the state of Oregon, you must be actively licensed in hair or esthetics or actively attending a hair or esthetic course at a licensed cosmetology school under ORS 690.005(6) and 690.005(10) or be exempt under ORS 690.025.
Arizona: In Arizona, only licensed estheticians or cosmetologists can perform eyelash extension procedures, as per the Arizona State Board of Cosmetology.
What Are the Requirements for Certification?
The requirements for certification vary from state to state, but there are a few general requirements that all states have in place, such as:
Completing a certain number of hours of training from an accredited institution
Passing a written and/or practical exam
Showing proof of liability insurance
Some states also require technicians to have CPR certification. To find out the specific requirements for your state, you can contact your state's cosmetology board. Here are the specific requirements on how to become a certified eyelash extension technician in any U.S. state.
Become A Certified Eyelash Extension Technician With The Lash Professional
If you're looking for an accredited and reliable institution to help you become a certified eyelash extension technician, look no further than The Lash Professional. We offer both online and in-person training courses that will help you meet the requirements for certification in your state.
Our online courses are self-paced and can be completed from the comfort of your own home. There are many benefits to training online, including the flexibility to complete courses around your schedule and the ability to rewatch courses as many times as you need.
We also offer live lash training in Arizona. Check out your YouTube lash videos to get a feel of how we conduct our programs. Whichever route you choose, you can be sure you're getting the highest quality education from The Lash Professional.
Get started on your path to becoming a certified eyelash extension technician! Contact us today.