Eyelash Extension Certification In New Mexico
November 14, 2022 by The Lash Professional.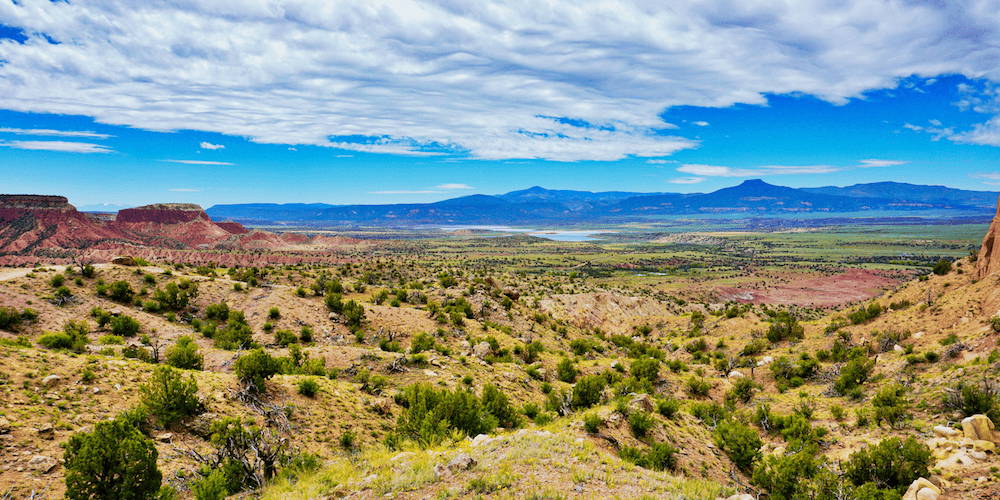 If your goal is to become the most in-demand lash artist in New Mexico, do you have what it takes? Sure, passion is important, but there are other factors at play.
Being licensed and certified is a great start. But it's not enough to just have the certification. You need to know how to utilize your eyelash extension training to create a one-of-a-kind experience for each client that books an appointment with you.
This is where The Lash Professional comes in. We offer top-of-the-line eyelash extension courses that will take your skills to the next level.
Not only do we offer hands-on training, but our online lash certification program is one of the most comprehensive in the industry. You'll learn everything from the basics of lash extensions to advanced techniques like lash mapping and brow lamination to help you stand out from the competition.
Wondering how you can do just that in New Mexico? Read on!
New Mexico Lash Tech Requirements
Do you need to have a license to do lash extensions in New Mexico? Yes, you need a license to perform lash work, either as an esthetician or cosmetologist.
Lash artists in New Mexico are regulated by the New Mexico Board of Barbers and Cosmetologists, which requires all lash artists to take and pass a board-approved eyelash extension training course. Once you've completed the course and passed the exam, you will be officially certified and can start your lash practice in New Mexico!
It is important to note that even if you hold a cosmetology or esthetician license, you cannot work in an establishment that does not have a corresponding license to provide such services. Section 61-17A-21 NMSA 1978 of the Barbers and Cosmetologists Act states:
"No cosmetologist, esthetician, or nail technician shall perform any service in a salon unless the salon is licensed pursuant to the Cosmetic Arts Licensing Act."
To obtain an esthetician license and perform lash and brow tinting procedures, you need 600 hours or equivalent credit.
Why You Need To Be Certified as an Eyelash Extension Specialist
Having an eyelash extension certification in New Mexico is not only essential, but it also comes with a number of benefits.
For starters, being certified will give you the confidence to perform eyelash extensions to the best of your abilities without any hesitation. After all, you have undergone an intensive training program covering everything from the basics to the most advanced methods.
Secondly, being certified will make you more marketable to potential clients. It shows that you are serious about your craft and willing to go the extra mile to provide them with the best possible experience.
Lastly, eyelash extension certification will give you access to a community of like-minded professionals who can offer support and advice when needed.
Overall, getting eyelash extension certified is a great way to boost your career and build a solid foundation for your profession and business.
Eyelash Extension Training Programs in New Mexico
You've finally achieved your goal of getting a New Mexico cosmetology or esthetician license. Now, it's time to expand your skills by learning more about lash extensions. The Lash Professional offers courses that will give you the detailed information you need to become an expert in this industry!
At The Lash Professional, we provide numerous courses to help you become a lash extension expert. Opt for one of our live training sessions or pick from our online selection, which includes many hours of content that can be completed at your convenience. Regardless of which route you choose, The Lash Professional will have you serving your clients with stunning work in no time!
The Lash Professional's online eyelash extension training program is flexible, so you can learn from anywhere at your own pace. Need the tools? Our online store has everything you will need! You know how to become a lash tech in New Mexico, but now it's time to focus on mastering the craft!
Ready To Take Your Lash Skills To Pro Level?
If you're looking to get an eyelash extension certification in New Mexico, look no further than The Lash Professional. We offer both online and in-person courses that will give you the skills and confidence you need to succeed in this industry.
Not only will you be taught by Master Lash Educators, but you'll also receive an all-inclusive lash toolkit with the basic tools needed to get started. This includes eyelash extensions, lash glue, tweezers, and more.
Contact us today to learn more about our online and live lash training programs!